How Entheogenic Plants & Fungi Affect Memory
May 28, 2021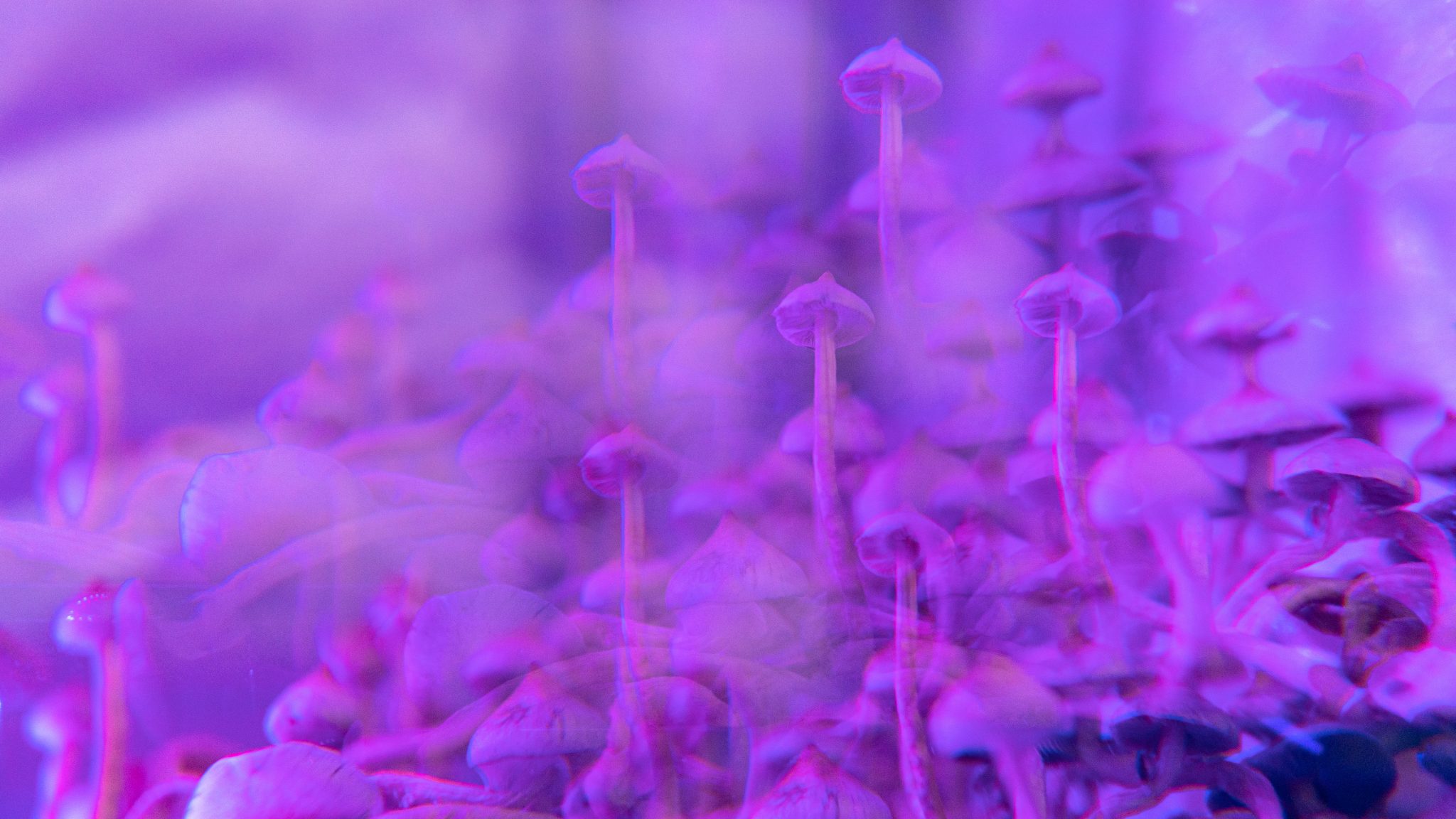 "A major area of psychedelic research is its potential clinical applications in psychiatry. In particular, a major area of study has concentrated on the potential therapeutic effects of shrooms, acid, and MDMA for treating post-traumatic stress disorder.
'Memory plays a central role in the psychedelic experience,' begins a 2020 Psychopharmacology review. 'The ability for psychedelics to provoke vivid memories has been considered important to their clinical efficacy.'
Throughout their review, the researchers found that psychedelics enhance autobiographical memory recall, which has therapeutic potential for overcoming traumatic experiences. However, psychedelics also have a dose-dependent effect of impairing memory task performance."
Continue reading on The Burgundy Zine
---
Thought-to-Text Interfaces are Just Around the Corner
May 20, 2021
"While mind-reading interfaces that convert thoughts to text sound like a dystopian sci-fi plot that could go horribly wrong disturbingly fast, the reality may not be so far away — or as fallible, either.
When you first hear "thought to text," your knee-jerk response might be, "Uhh, no way. What if I have an intrusive thought that I don't really mean to send? Or an impulse to text someone I know I shouldn't?" But the most recent brain-computer face interface studies don't rely on decoding your internal monologue or raw thoughts.
Rather, researchers have programmed a brain-computer interface that decodes "attempted handwriting movements" from motor cortex activity. This technology allows people who have been paralyzed for years to imagine handwriting and translate that into texting at speeds of 90 characters per minute with 94.1 percent accuracy, which is comparable to average smartphone typing speeds.
Furthermore, that accuracy climbs to 99 percent with general-purpose autocorrect."
Continue reading on The Burgundy Zine
---
Radiotrophic Fungi: The Fungus Among Us that Eat Radiation
May 14, 2021
"Mushrooms: everybody's favorite quirk of nature. From the psychedelic genus psilocybe and the Ophiocordyceps unilateralis that 'mind control' ants, to the mushrooms that clean up oil spills and the mushrooms that may serve as planetary habitats, researchers have found yet another use for fungi: radiation protection.
'The greatest hazard for humans on deep-space exploration missions is radiation,' says a preliminary report in the bioRxiv journal. 'Certain fungi thrive in high-radiation environments on Earth, such as the contamination radius of the Chernobyl Nuclear Power Plant… These organisms appear to perform radiosynthesis, using pigments known as melanin to convert gamma radiation into chemical energy. It is hypothesized that these organisms can be employed as a radiation shield to protect other lifeforms.'
Radiosynthesis runs parallel to photosynthesis — but instead of eating sunlight (UV radiation), these shrooms are eating gamma radiation. And it's all possible through melanin, the same pigment that determines hair and skin color."
Continue reading on The Burgundy Zine
---
Gluten & Inflammation — What's the Link?
May 12, 2021
"Brain fog. Fatigue. Headaches. Upset stomach. Widespread aches. Rashes. Sound familiar? Approximately 1 percent of the global population has Celiac Disease, an autoimmune condition triggered by gluten that damages the small intestines.
Meanwhile, it's estimated that somewhere between 0.6 to 6 percent (or potentially more) have Non-Celiac Gluten Sensitivity. Although they share similar symptoms and characteristics, Non-Celiac Gluten Sensitivity doesn't trigger an immune response that damages the intestines. The symptoms are short-term and have less serious consequences than Celiac Disease.
In either case, however, gluten triggers inflammation among those with CD and NCGS. But… why? Hasn't bread been a staple of the human diet for the last 10,000 years or so?"
Continue reading on The Burgundy Zine
---
Planet-Friendly Agriculture: It's "Farming" Not "Harming"
May 8, 2021
"Beyond the "modern-day necessities" — cars, gas, electricity, and TikTok — the historically fundamental necessity, farming, contributes to a quarter of all greenhouse gas emissions globally. These emissions arise from agricultural practices, forestry, and land-use changes.
… Oh, and cow farts (or rather, their burps). Lest we forget the Food and Agriculture Organization of the United Nations reported that 14.5 percent of GHG emissions come from livestock, with cattle contributing to more than half of those emissions.
Since not-farming is not an option (and we can't expect cows to never be gassy, even with dietary interventions), it's high time for a sustainability overhaul of the agricultural industry: planet-friendly farming."
Continue reading on The Burgundy Zine
---
How Cannabis Industry Leaders Like Curaleaf Will Serve New Jersey's Recreational Market
March 5, 2021
"After a three-year legislative battle, Gov. Phil Murphy (D-NJ) signed three bills that legalize up to six ounces of cannabis in New Jersey last week.
'In addition to the estimated $126 million in annual tax revenue by the NJ State Legislature, the adult-use market will now open-up a lot of new economic opportunities across the state,' Patrik Jonsson, Curaleaf Regional President, Northeast, explained to us via email.
Although medical marijuana was initially legalized in the Garden State in 2010, Jonsson noted that this shift to the adult-use market will open these opportunities in a way that supports communities that have been negatively impacted by the War on Drugs.
'This legislation will establish an industry that brings equity and economic opportunity to our communities while establishing minimum standards for safe products and allowing law enforcement to focus their resources on real public safety matters,' Gov. Murphy said last week. 'We're taking a monumental step forward to reduce racial disparities in our criminal justice system, while building a promising new industry and standing on the right side of history.'
Continue reading on The Burgundy Zine
---
Ghost Kitchens: The Mystery That Currently Haunts Your Favorite Food Delivery Apps
Feb. 25, 2021
"'Hey, what's with all of these places in our recommended restaurants,' said my partner Xavier, as he scrolled through a list of nearby establishments on DoorDash. 'Why do they all just specialize in one food, why do they all have the same looking photos, and what's with their quirky names?'
'I'm not sure,' I shrugged. 'One thing is for sure though — some local photographer is making a killing doing photos for all these new pop-ups… Hey, maybe I should get back into freelance photography.'
But something else was off about these new places emerging out of thin air, all boasting the same Gen Z-targeted marketing. When we searched for these restaurants online to see where they are, they didn't exist."
Continue reading on The Burgundy Zine
---
NeuroCOVID: NIH Launches Database to Track Neurological Symptoms of COVID-19
Feb. 2, 2021
"A fever. Cough. Fatigue. Sore throat. New loss of taste or smell. By now, we've all learned to stay on guard and watch for the common symptoms of COVID-19.
Although COVID-19 is regarded as a respiratory disease, it can have a wide range of effects throughout your body: including effects on your brain.
In light of this, the National Institutes of Health recently announced the launch of 'NeuroCOVID,' a database designed to track neurological symptoms associated with COVID-19."
Continue Reading on The Burgundy Zine
---
Oral Microbiota: The Unforeseen Love Doctors Involved in "Intimate Kissing"
Feb. 1, 2021
"You don't just share an intimate moment during a kiss; you're also sharing millions of microbiota.
That's right. As you lock eyes and greet each other with your slimy, beastly tongues, microscopic bacteria thrash about from your mouth to theirs — and vice versa."
Continue Reading on The Burgundy Zine
---
The "SAD" Truth About How Cheat Days Could Impact Your Health
Jan. 23, 2021
"Added sugars. Saturated fats. Sodium. Mmm, tasty, right? These are the food groups The U.S. Department of Agriculture says our population is over-indulging in.
But hey, they can't hurt in moderation, right? Alright, alright. If balance is key, then surely cheat days shouldn't make too much of a difference, no?
Well, according to a study in the Neurobiology of Pain journal, eating healthy most of the time (five days a week) might not be enough to curtail the negative impact cheat days could have on your health.
More specifically — the impact cheat days could have on your ability to heal from inflammation, which is a staple of chronic pain."
Continue reading on The Burgundy Zine
---
5-HT2A: From Psychedelics to Psychiatry
Jan. 6, 2021
"Serotonin" (5-HT) is more than just a buzzword tossed around by Gen Z and Millennials when something benign boosts their mood.
The beloved hormone has an array of functions throughout the body, with seven types of receptors nestled in your brain and peripheral organs. Each of these receptors has subtypes with labels A through D, as well.
But there's one serotonin receptor that's often shrouded in mystery and intrigue — the 5-HT2A receptor. This is the serotonin receptor infamous for its role in the psychedelic experience.
But there's hardly any discussion of its functions beyond its role in tripping your face off and how that's tied to your mental health.
Continue reading the full article on The Burgundy Zine
---
What is the Solar Cycle?
Sept. 14, 2020
So, you've heard of the water cycle, the menstrual cycle, bicycles… But have you heard of the solar cycle?
The sun — a "huge ball of electrically-charged gases" — has a magnetic field that completely flips roughly every eleven years, according to NASA.
This affects the activity taking place on the surface of the sun, either causing more or fewer sunspots to appear. Researchers use the number of sunspots to track the solar cycle and create forecasts for the future.
NASA and the National Oceanic and Atmospheric Administration have joined forces to host a teleconference where they'll discuss predictions about the upcoming solar cycle tomorrow at 1:00 p.m. (EDT).
Continue reading on The Burgundy Zine
---
September is National Honey Month
Sept. 2, 2020
As sunflowers put on a show for us this month, it's also important to pay homage to another black and yellow marvel of nature: bees.
September is National Honey Month, a time in which we honor the byproduct of the five-eyed, six-legged, insects that have soared through our skies at 20mph for the last 30 million years.
Bee pollination adds approximately 14 billion dollars to improved crop yield and quality annually in the United States, according to NASA. And while we all know the "BEES ARE DYING," which will inevitably wreak havoc on agricultural output, did you know that honey may have played a critical role in human evolution?
Continue reading on The Burgundy Zine
---
An Abbreviated History of Neuroscience
Aug. 25, 2020
Ah, neuroscience, the study of the squishy, slimy, three-pound computer that rests between our ears. Although the brain is the most complex organ in the body (or as a Trends in Cognitive Sciences Journal review aptly put it, "one of the most complex multicellular structures in biology"), neuroscience itself is only a mere 55 years old.
That's right — the study of the brain, this omnipotent, protein and fat blob of soft tissue, is probably much younger than your grandparents.
However, that's not to say humans didn't attempt to study the brain prior to 1965. There were certainly gallant efforts to make sense of the inner workings of the human mind, arguably starting with some of the greatest ancient philosophers, artists, authors, and poets.
Continue reading on 360 on History
---
Why Did Some Dinosaurs Have Cancer?
Aug. 19, 2020
Cancer, one of the leading causes of death worldwide, appears to have afflicted the ferocious beasts the roamed the Earth with our prehistoric ancestors.
Earlier this month, research published in The Lancet Oncology Journal diagnosed a dinosaur with bone cancer. And this isn't the first time researchers have made such a diagnosis based on dinosaur fossils.
Last year, National Geographic reported on a "ridiculously rare" form of bone cancer found in the hind leg of a 240-million-year-old turtle.
According to the Journal of American Medical Association study, the prognosis was remarkably similar to the type of bone cancer doctors see in human patients today.
Continue reading on The Burgundy Zine
---
AI Joins the Fight Against COVID-19
Aug. 13, 2020
Last week, the National Institutes of Health announced that AI technology is underway to aid physicians across the United States in the global war against COVID-19.
These efforts are taking place with the Medical Imaging and Data Resource Center, which is comprised of research from physicists, physicians, radiologists, and scientists across the country.
Together, they're developing AI algorithms to help physicians diagnose COVID-19 and develop "personalized therapies" for their patients. This technology will use medical imaging to detect the virus and utilize clinical data to support its findings, as well.
Recently, we spoke to NIBIB/NIH Director of Research Sciences Krishna Kandarpa, M.D., P.h.D. via email to learn more about the development of this technology and how it could impact the future of radiology.
Continue reading on The Burgundy Zine
---
Are You Vegan? Are You Getting Enough Vitamin B-12?
Aug. 4, 2020
Regardless of how long you've been vegan for, "How do you get protein?" is often one of the first things people ask you about your diet.
In fact, you may have rolled your eyes and started rattling off plant-based protein options as you read that last paragraph.
But when was the last time someone asked you, "How do you get vitamin B-12?" — I mean, you primarily sustain yourself off of fruits and vegetables, which are brimming with vitamins and minerals… You couldn't possibly have a vitamin deficiency… Could you?
Continue reading on The Burgundy Zine
---
Perseverance Has Reached the Stars, Seven Months Until it Hits Mars
July 31, 2020
Amidst a swirl of news about The Pentagon's intent to release more UFO footage, NASA has taken off on a new era of space exploration with the Mars Perseverance launch yesterday morning.
Mars Perseverance blasted off along with NASA's Ingenuity Mars Helicopter aboard the Atlas V-541 rocket from Launch Complex 41 at Cape Canaveral Air Force Station, Fla at 7:50 a.m. (EDT). The two are expected to arrive on Mars' Jezero Crater around Feb. 18, 2021.
According to a recent NASA press release, scientists have selected Jezero Crater for the landing site because scientists believe it was once home to an ancient river delta over 3.5 billion years ago.
Perseverance and Ingenuity aren't the only ones headed towards the Red Planet, either. Just last week, China and the United Arab Emirates launched their first Mars Rovers, too.
Continue Reading on The Burgundy Zine
---
Burping and Belching: How the Hell Do You Make it Stop!?
July 11, 2020
Listen, we all get gas trapped in our stomachs or upper gastrointestinal tract from time to time. Burping is simply a part of the human experience.
But if your conversations are regularly interrupted by little squeaks or ogrish growls that rattle around your rib cage before flinging themselves of your mouth, it may be time to change up your lifestyle habits.
Excess burping could also be a sign of an underlying condition, like a gastrointestinal disorder.
Continue reading on The Burgundy Zine
---
Happy National Clean Beaches Week – Don't Forget to Wear Your Mask!
July 1, 2020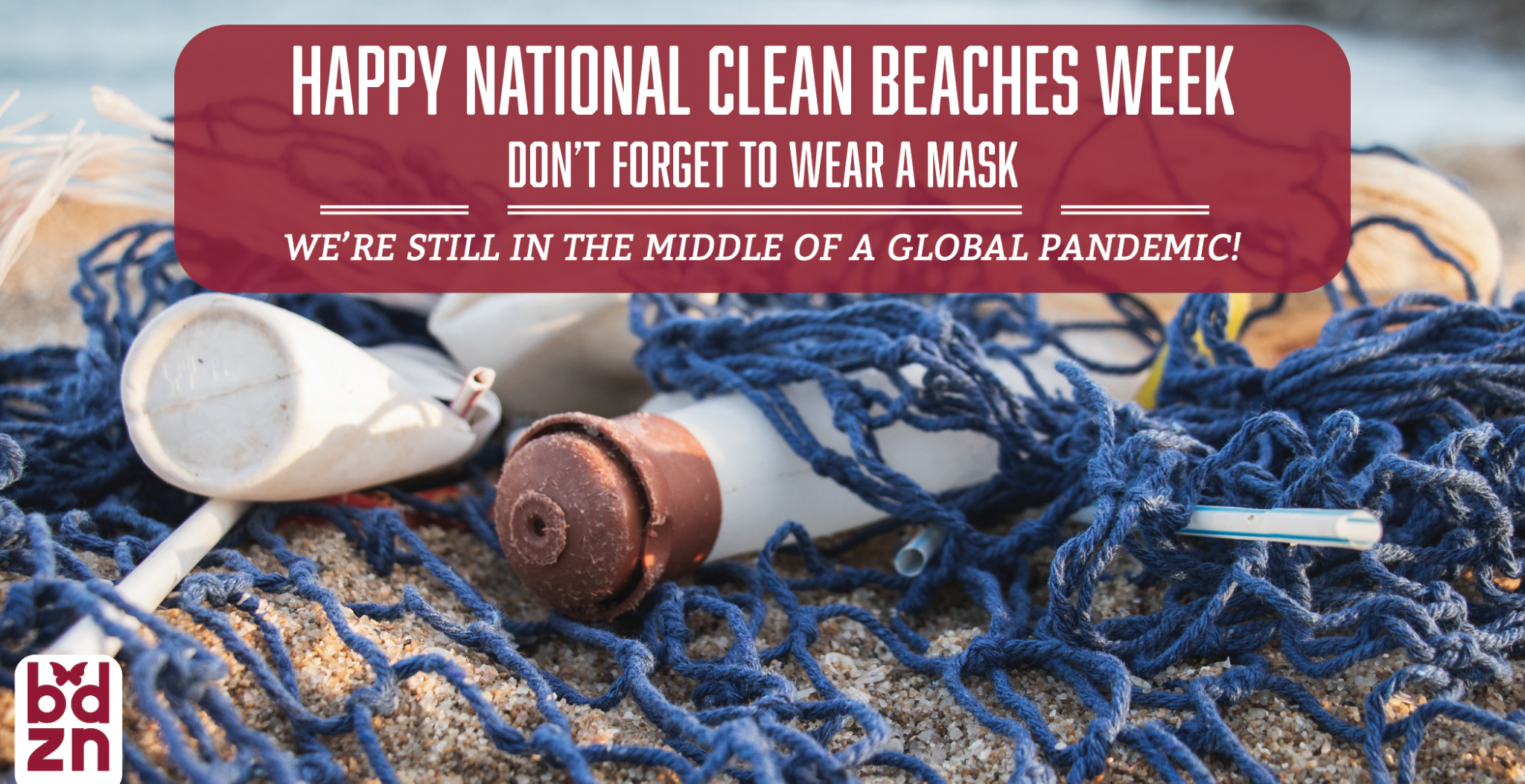 Americans nationwide are flocking to beaches in droves as states ease their way into the green phase of the coronavirus pandemic.
While some may feel life is slowly "returning to normal," other states have just begun to feel the full wrath of COVID-19.
In addition to raising our environmental awareness for National Clean Beaches Week, let's not forget that we're still amidst a global pandemic. We encourage you to spread information about making your day trips to the coast as safe as possible.
Continue reading on The Burgundy Zine
---
Can Caffeine Decrease Productivity?
June 26, 2020
Pulling all-nighters to finish your homework, finals, work presentations. We've all been there – and we're usually not alone during these late-night escapades. You're probably accompanied by a good ol' cup of coffee. Or perhaps some tea, a soda, an energy drink. Pick your poison.
After all, there's nothing quite like a caffeine buzz. It's notorious for getting you through long nights, Monday mornings, and hangovers.
But there's a point at which too much caffeine begins having a paradoxical effect. Rather than a surge of productivity coursing through veins as you down yet another cup of coffee, research shows it may actually decrease your productivity.
Continue reading on The Burgundy Zine
---
Social Robots: The Cure to Quarantine Loneliness
June 19, 2020
Have months of quarantine left you longing for social interaction? Look no further. Social robots are on their way.
Who needs human friends, anyways? They disappoint us.
Continue reading on The Burgundy Zine
---
Hooked on Hot Sauce… For Your Health
June 10, 2020
Holy hot sauce and jalapeños, are you aware of all the health benefits associated with spicy foods? Probably not.
Contrary to popular belief, spicy food doesn't cause ulcers – it may actually cure them. Additional health benefits associated with the heat include pain relief, a boost to your metabolism, improved heart health, and cancer-suppression.
Continue reading on The Burgundy Zine
---
Think With Your Gut
June 6, 2020
Our bodies are essentially an apartment complex for 100 trillion micro bacteria that have found a home within our intestines.
Before you start writing up an eviction notice, it's worth noting just how much we – and every other organism with a digestive system – depend on gut microbiota.
Recent research shows gut microbiota influence our mood, behavior, and neurodevelopment. While it may seem these microscopic critters run our lives, the gut microbiome is largely influenced by environmental factors including diet, stress, geography, and age, among others.
Instead of accusing your gut microbiota of being bad tenants, ask yourself: "Have I been a good landlord? What are they trying to tell me?
Learn to think with your gut, not against it."
Continue reading on The Burgundy Zine
---
African Violets: A Horticulturist's Mutant Paradise
May 20, 2020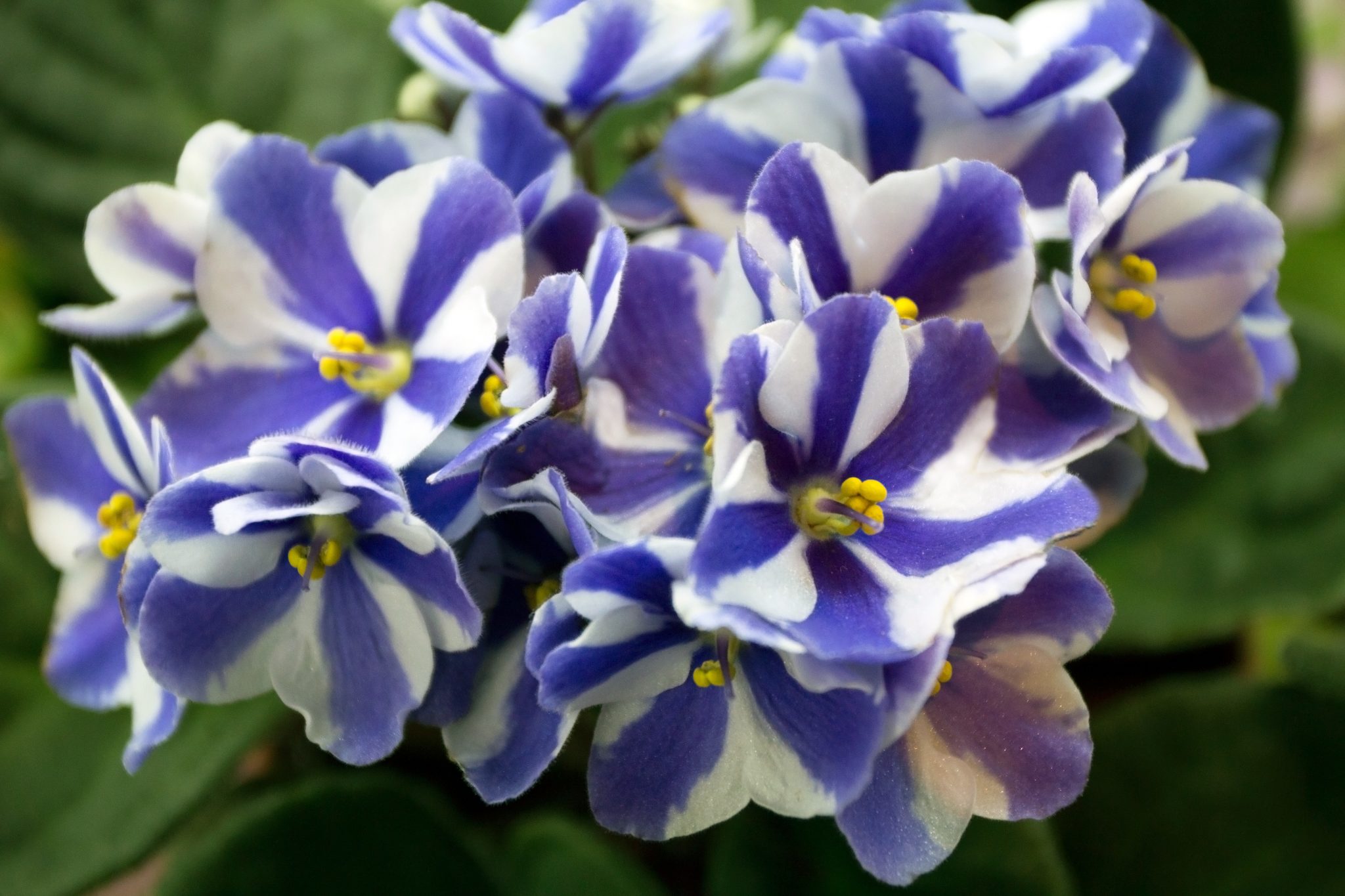 With showy blossoms ranging from blue to burgundy and white to green, it's no wonder the African violet (Saintpaulia Ionantha) is among the most popular houseplants across the world.
When gazing upon these vibrant, vivacious "violets" with their pinwheel stripes or "fantasy speckles," one can't help but wonder, "How the hell did we get here?"
The answer lies in almost a century of hybridization, accented and accelerated by a few decades of chemical mutagens and radiation, according to a 2017 Folia Horticulturae review.
Continue reading on The Burgundy Zine
---
Mycelium: Man's Unexpected Best Friend
May 18, 2020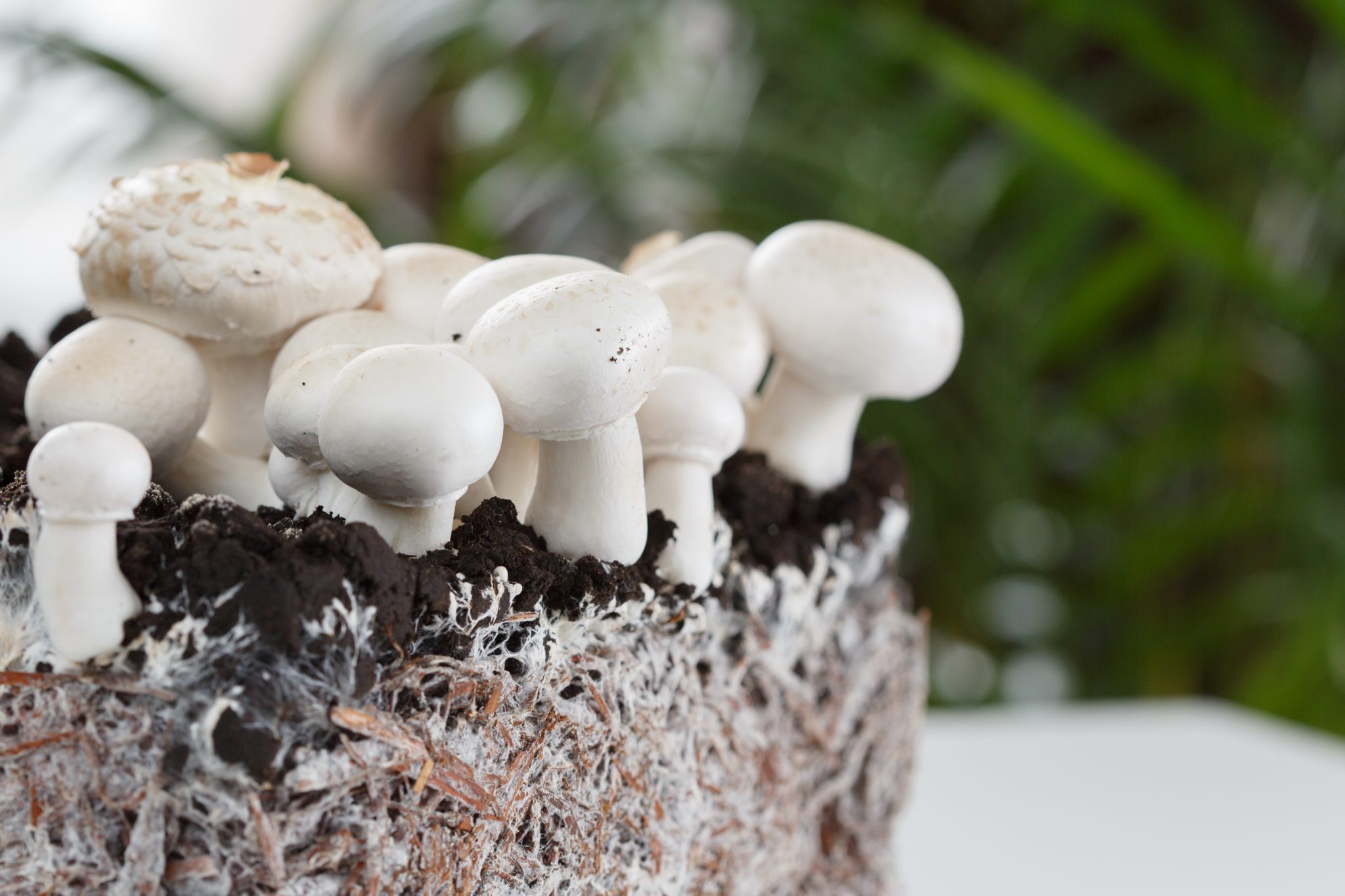 Red speckles and poofy, majestical shapes that appear to be pulled straight from a fairy tale are most likely at the forefront of your mind when you think of mushrooms – or, perhaps, some colorful, swirly-whirly imagery and "hippie babble" come to mind.
But there's far more to mushrooms than meets the eye. Mycelium, the vegetative part of fungi that forms during the hyphae growth stage of mushrooms, has piqued the interests of researchers around the globe.
In recent years, scientists have put mycelium under the microscope due to its physical strength and pharmacological properties. This has opened the floodgates for mycelia to serve as a natural construction compound for building houses or creating new medicines.
Continue reading on The Burgundy Zine
---
Is Greenland Okay?
May 13, 2020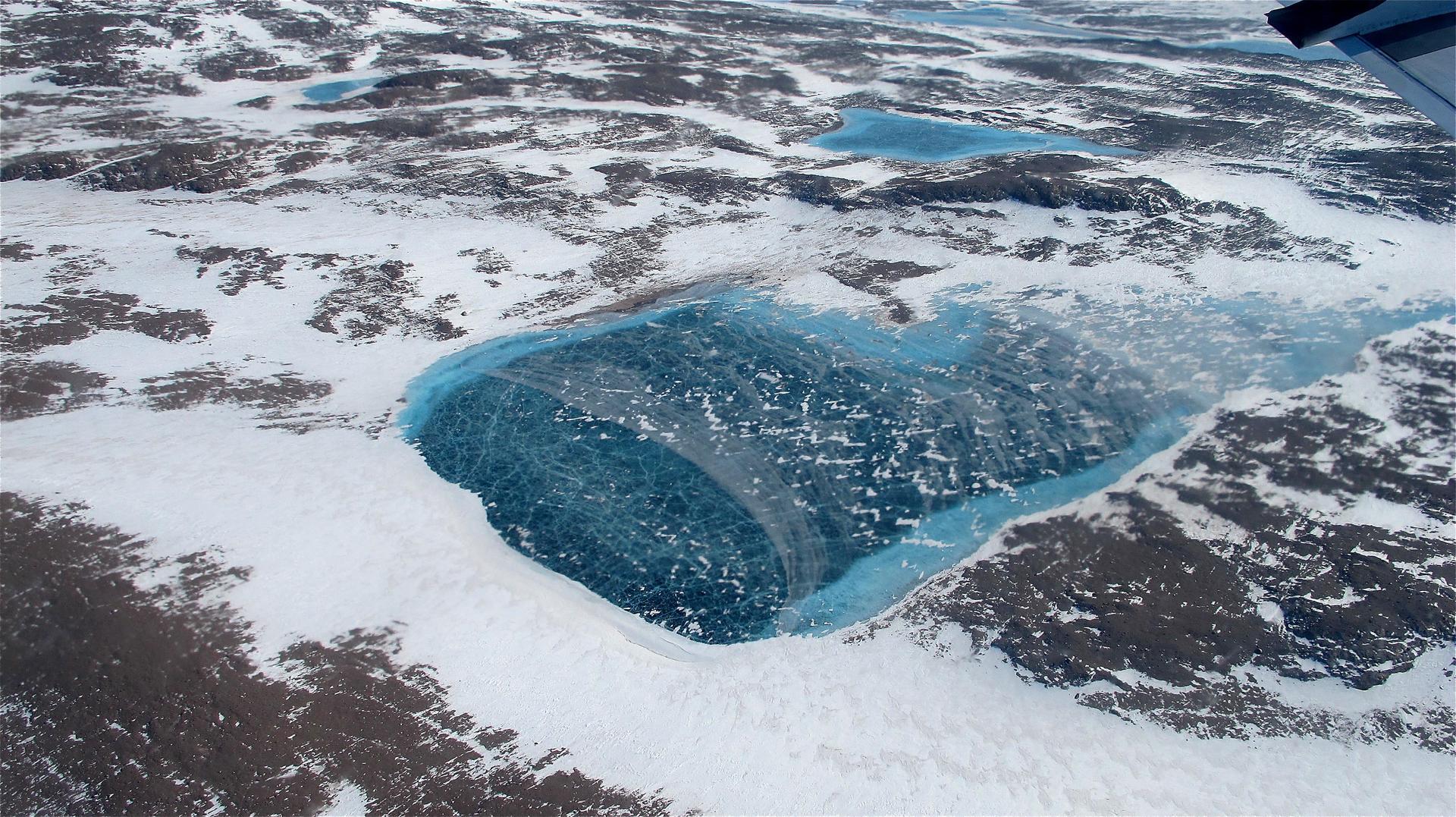 Last year saw record-breaking ice melt events in Greenland, with the largest island on Earth yielding a net ice loss of over 300gt, according to the National Snow & Ice Data Center.
To put this into perspective, a gigatonne is 1,000,000,000 metric tons, and a metric ton is equal to 1.10231 US tons. 300gt is roughly 330.7 billion US tons. Here, try out the conversion for yourself. We'll wait.
However, last year was only the seventh-worst year for ice melt in Greenland. Data from the NSIDC shows 2012 had the highest ice melt, but melt had significantly decreased by 2013 – that isn't to say conditions weren't a cause for concern, but they had "chilled out" in comparison to 2012.
So, is there a chance 2020 might spare a little mercy towards Greenland? Well…
Continue reading on The Burgundy Zine
---
Climate Change: Do You Need to See it To Believe It?
May 11, 2020

Bodies of water dry up before our eyes. Temperatures rise and the heat grazes our skin. We hear the calls of stray wildlife forced out of their natural homes by land development in our backyards. We can smell toxic pollutants and have learned to idolize "fresh air." Contaminants slither into our rivers and we ingest them through dishes of fish delicacies.
Climate change is happening all around us, and yet, many individuals surveyed during the 2012 to 2016 California droughts felt the situation and climate change were a "distant" problem that didn't directly affect them.
"Even in more directly affected places, there was often reference to the drought having a greater impact 'elsewhere' in the State," the study explains.
Continue reading on The Burgundy Zine
---
Bug's Philosophy: Attitudes Towards the Media
May 9, 2020
While reading a research paper on attitudes towards climate change in California during the 2012 to 2016 drought period, I can't help but find myself struck by how the perception of the media is so conflicting across various communities – and how I, a patron of many different communities, find myself in the unspoken valley that lies at the foot of their rivaling precipices.
Continue reading on The Burgundy Zine
---
How Psychedelics Impact Personality and Creativity
April 15, 2020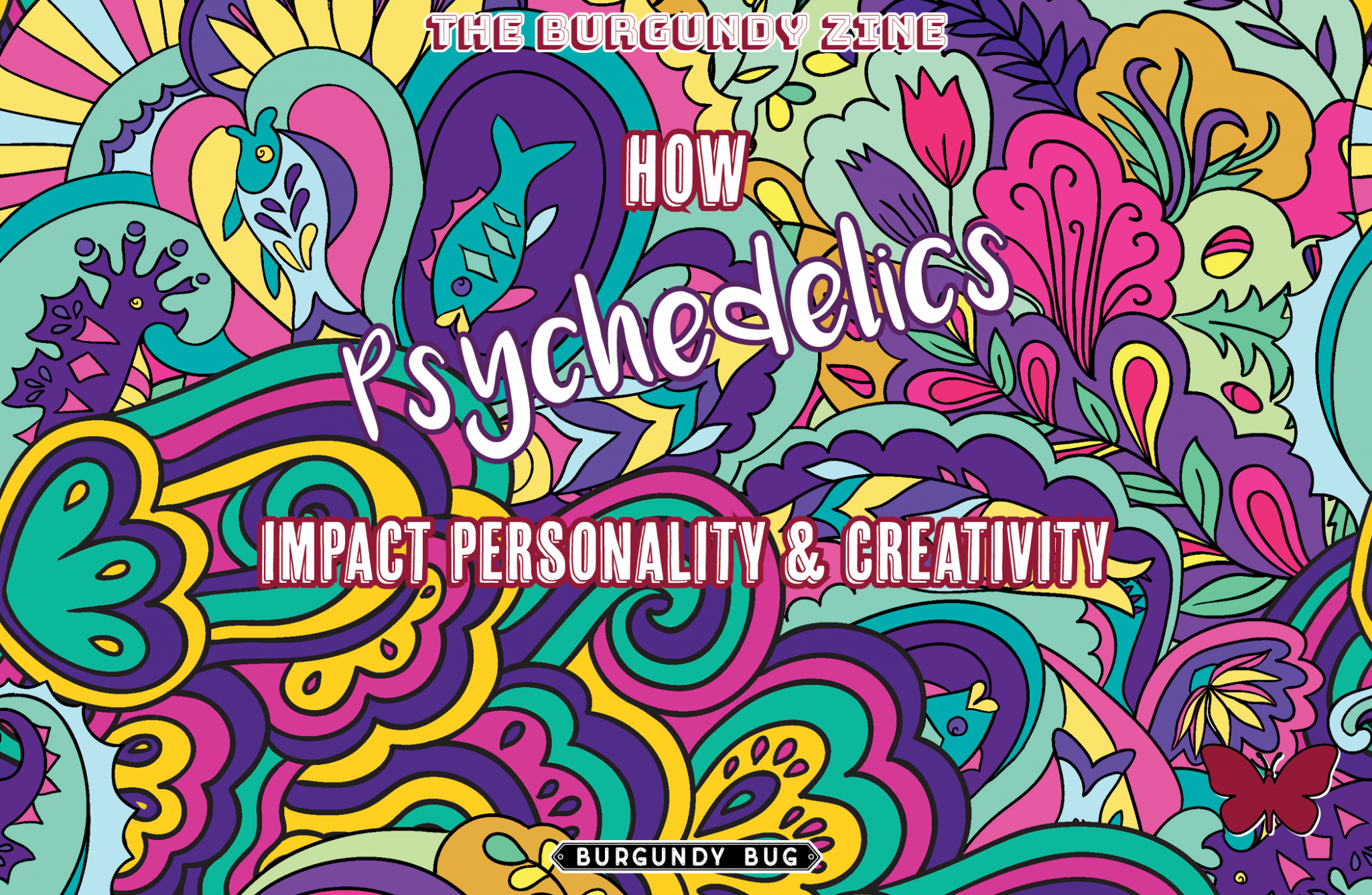 It only takes a few milligrams of a naturally occurring compound – or even a just few micrograms on a sliver of paper – to open your mind to a vibrant swirl of creativity and long-lasting personality changes.
While psychedelics have shown efficacy in treating various mental health conditions including anxiety, treatment-resistant depression, and post-traumatic stress disorder, they also carry the potential to help researchers further understand the interplay between various brain networks, says a 2018 Medical Hypothesis study.
Continue reading on The Burgundy Zine
---
What if a Natural Disaster Strikes During the COVID-19 Pandemic?
April 8, 2020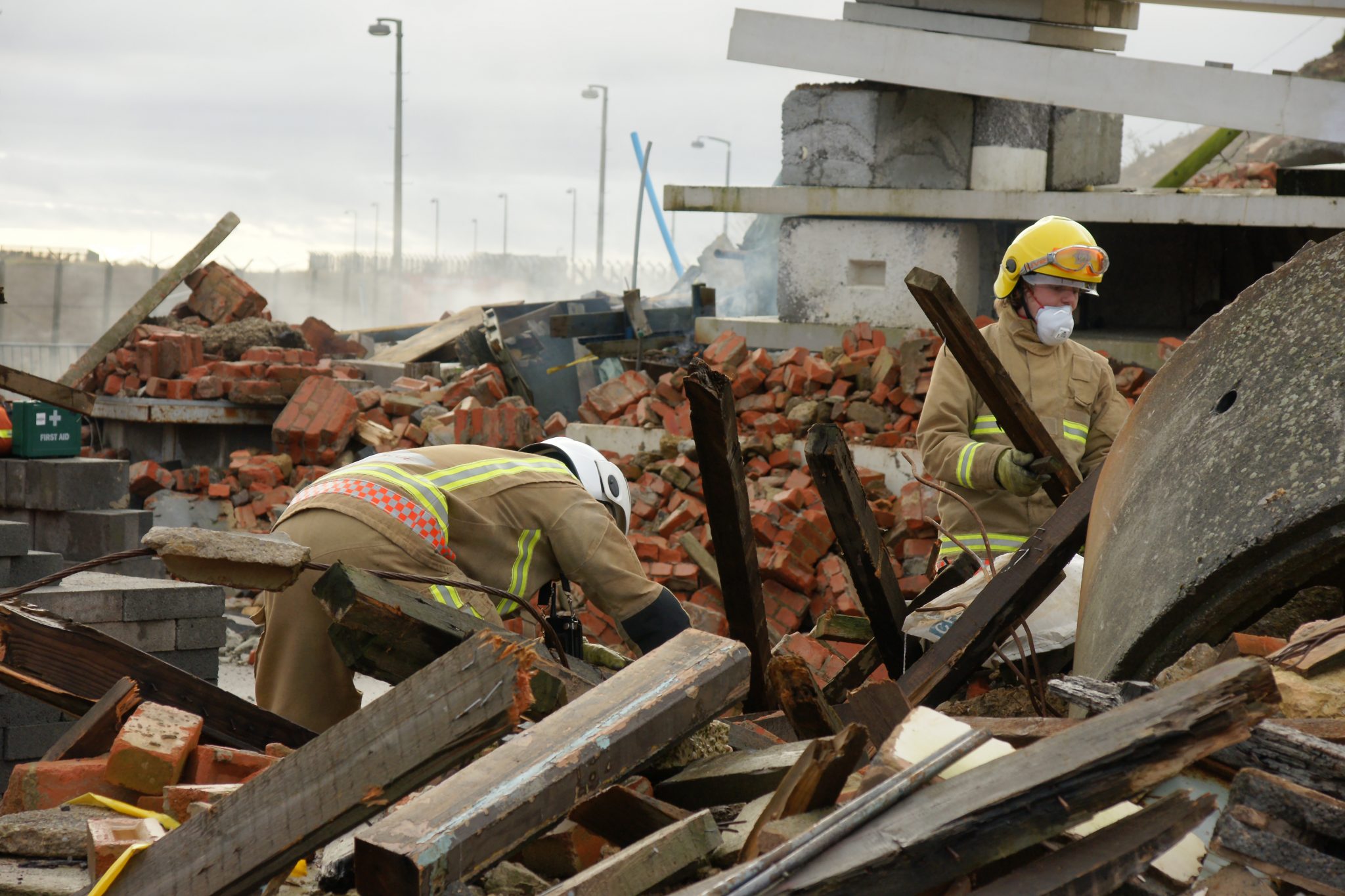 The coronavirus pandemic has rattled life as we once knew it, like an earthquake trembling society's foundation… But if an actual earthquake, a hurricane, a tornado, or a tsunami were to hit right now, what would happen?
Last week, we reached out to various organizations including the Federal Emergency Management Agency, World Health Organization, and American Red Cross to find out what emergency response would look like during a pandemic.
Continue reading on The Burgundy Zine
---
The Ecological Cost of the Trump Border Wall
April 4, 2020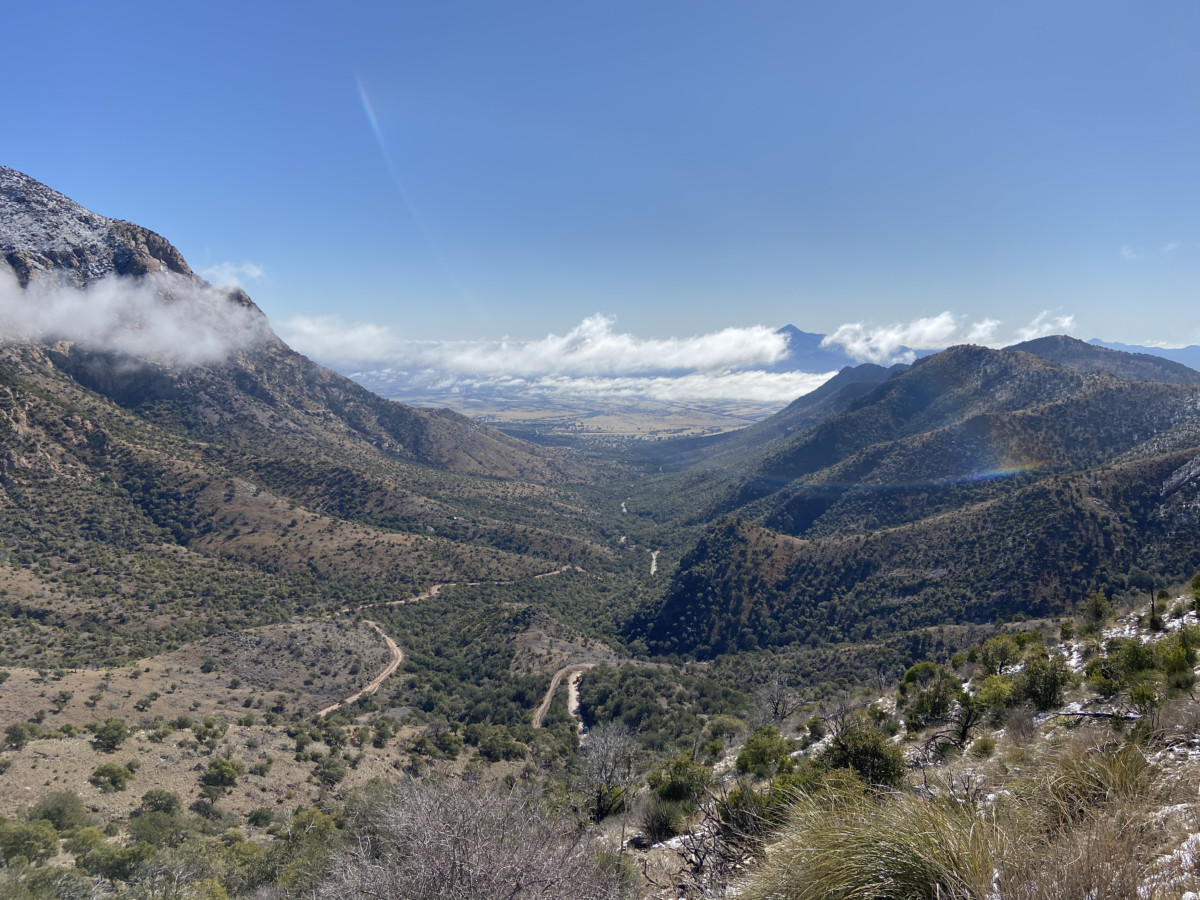 The "world's most costly" border wall has a projected budget that extends beyond its dollar amount: the environmental and ecological costs.
If the Trump administration pursues a wall along the U.S.-Mexico border, "there are species that will be completely extirpated from the United States," said Sky Island Alliance program director Emily Burns during our recent interview.
Not to mention, the cement needed to create the border wall will require draining "hundreds of thousands of gallons of water that's very precious down here in the southwest" from sensitive, local sources, she added.
Due to the environmental laws that have been waived to continue with the construction of the border wall, there's no data that tells us how many species live within the region or how they could be impacted.
That's why Sky Island Alliance has launched a binational study to document the wildlife with cameras throughout 34-miles of the region.
We spoke with Burns yesterday to learn more about the ecosystem in the U.S.-Mexico border region and learn more about the study.
Continue reading on The Burgundy Zine
---
Can You Stomach It? The Mysterious Relationship Between Psychedelics and Gut Health
March 16, 2020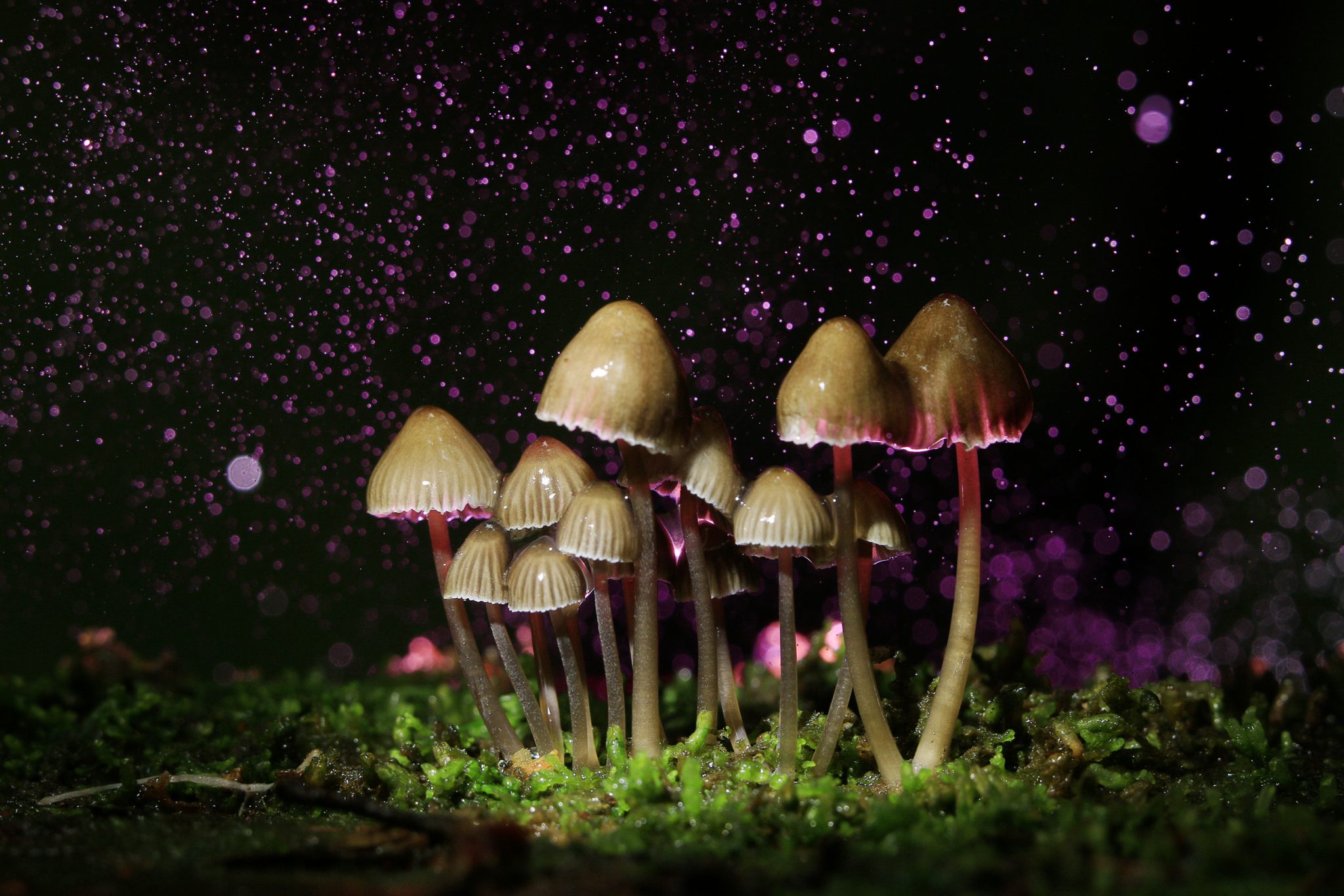 By now, it's no secret the brain and gut are in constant communication – and yet, there's still an air of mystery shrowding the gut-brain axis.
So far, we know serotonin is central to gut-brain signaling. In fact, 90 percent of serotonin is synthesized in the lining of the gastrointestinal tract, according to a 2016 Nutrients journal review.
Psychedelics, including psilocybin (a.k.a 'shrooms'), LSD (a.k.a. 'acid'), and DMT are serotonergic drugs that bind to the 5-HT2A receptor, says a 2018 World Psychiatric article. This is central to triggering the "psychedelic experience."
Although research on psychedelics in mood, anxiety, and substance abuse disorders has been and currently is being heavily investigated, with a particular focus on serotonin, the impact of psychedelics on gut health remains largely untapped and under-researched.
Now that's a head trip.
Continue reading on The Burgundy Zine
---
Love Thy Doctor: Recent Statistics Say Otherwise
March 9, 2020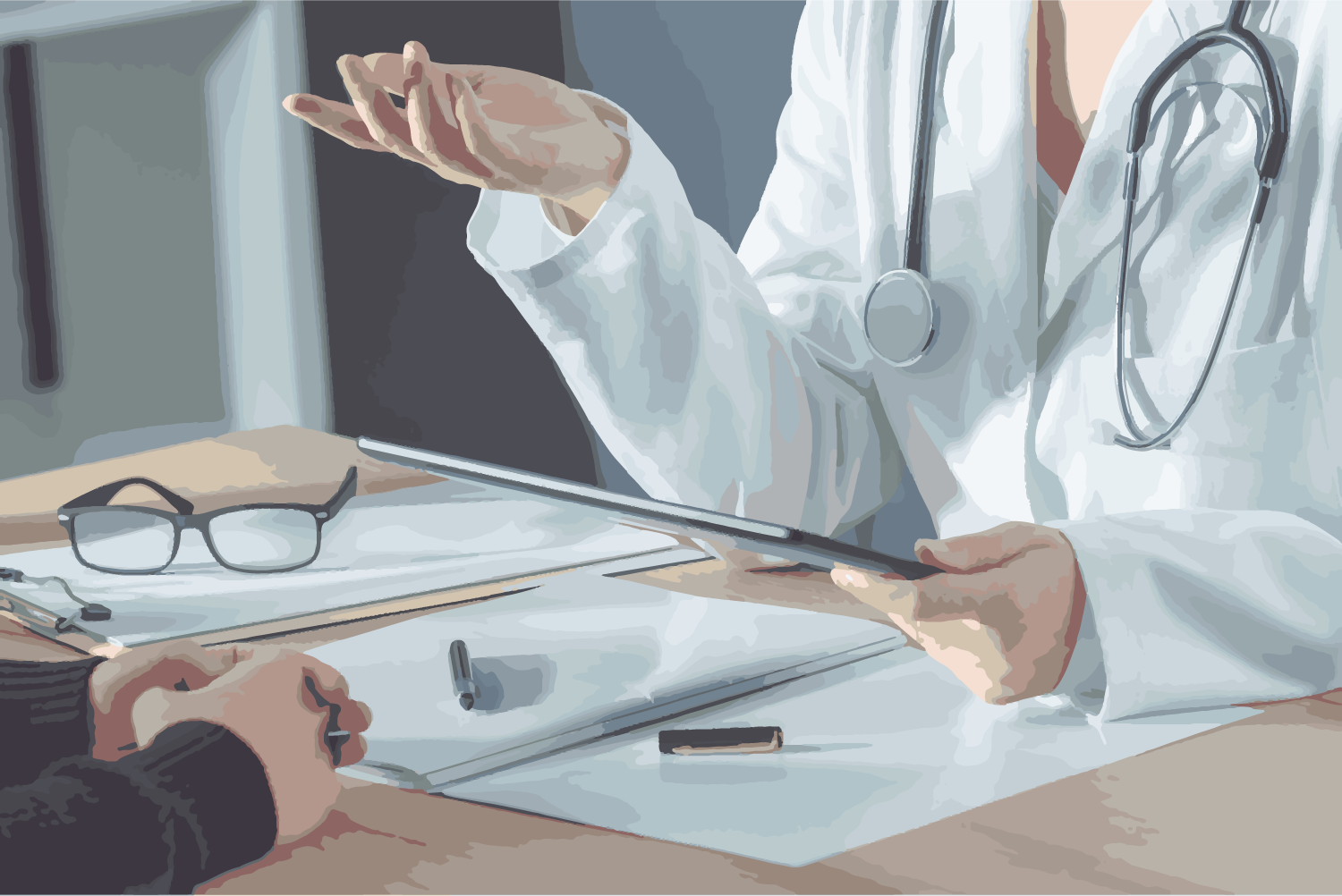 Do you love your doctor, the health care specialist who you're supposed to entrust with your life and wellbeing?
If you don't, you're not alone. A recent Vanguard Communications study shows that doctors are 72 percent more likely to receive a one-star review than lawyers.
Continue reading on The Burgundy Zine
---
Human Hibernation
Feb. 17, 2020
What do arctic ground squirrels and black bears have in common? They're both among the many animals that hibernate.
Except, hibernation isn't just a long nap through the cold, dreary winter months. It's a highly-regulated form of energy conservation that impacts how the brain and body function, says Kelly Drew, a University of Alaska professor and CEO of Be Cool Pharmaceutics.
So, what can we learn from hibernation and what might happen if we humans were to give it a try?
Continue Reading on The Burgundy Zine
---
Moonshrooms: How Fungi Could Shape Life on Mars
Jan. 17, 2020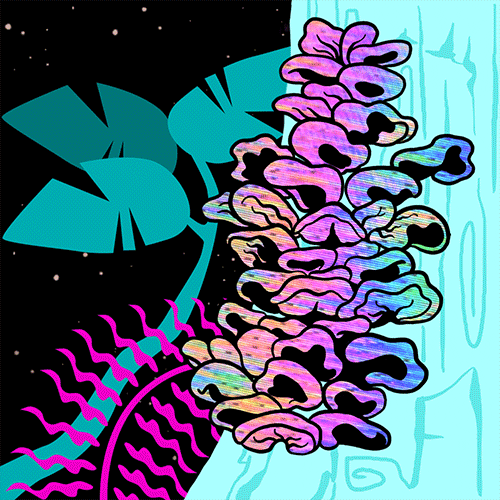 NASA recently announced they're exploring new, green ways to sustain human life in outer space through the help of our beloved fungal friends: mushrooms, or rather, their mycelia.
Continue reading on The Burgundy Zine
---
How Plants Think: The Controversy of Consciousness
Oct. 20, 2019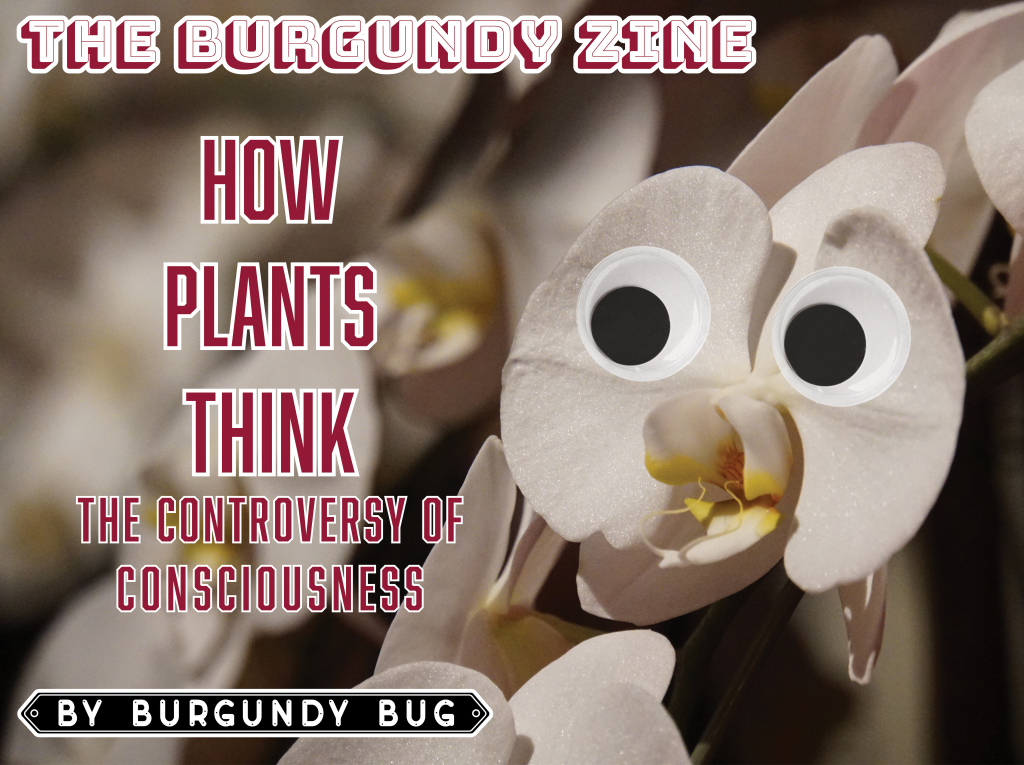 Unencumbered by words and semantics, plants express themselves through their luscious leaves and abundant blooms, which are the result of carefully calculated survival tactics that almost seem "thought out."
These physical characteristics can tell human observers a lot about how the plant is doing; whether it needs more water or sunlight, warmth or humidity, and so forth – but, plants don't have eyes like we do. They don't have brains like ours, yet research shows they possess intelligence.
How far does that intelligence go? Do plants "think?"
Continue reading on The Burgundy Zine
---
How Dogs Think, Feel, and Communicate
Oct. 17, 2020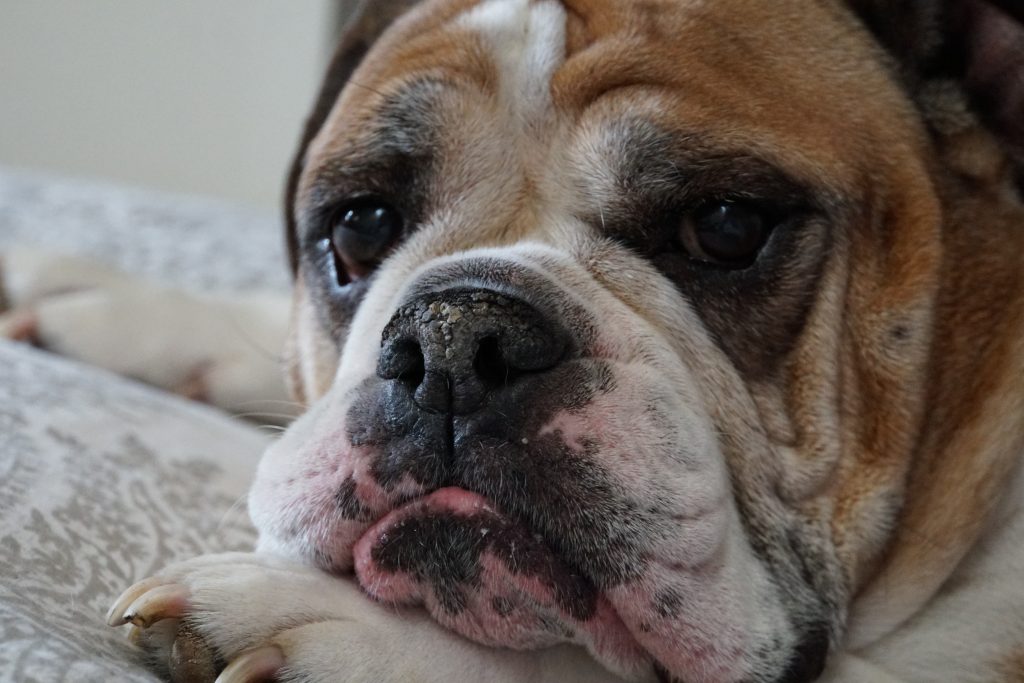 "BARK! BARK! BARK!" Neurons fire to one in another in the face of a feline, fire hydrant, mailman, or dog treat. "BAAAAAAARK," neurons fire again as the owner walks out the door and leaves the canine behind for an eight-hour shift.
Dogs have been "man's best friend" for thousands of years, reports a study published in Nature Communications – but, is man dog's best friend? How do they regard human relationships? What do dogs think and feel? How do they communicate?
Continue reading on The Burgundy Zine
---
The Role of Serotonin in Your Daily Life
Oct. 14, 2019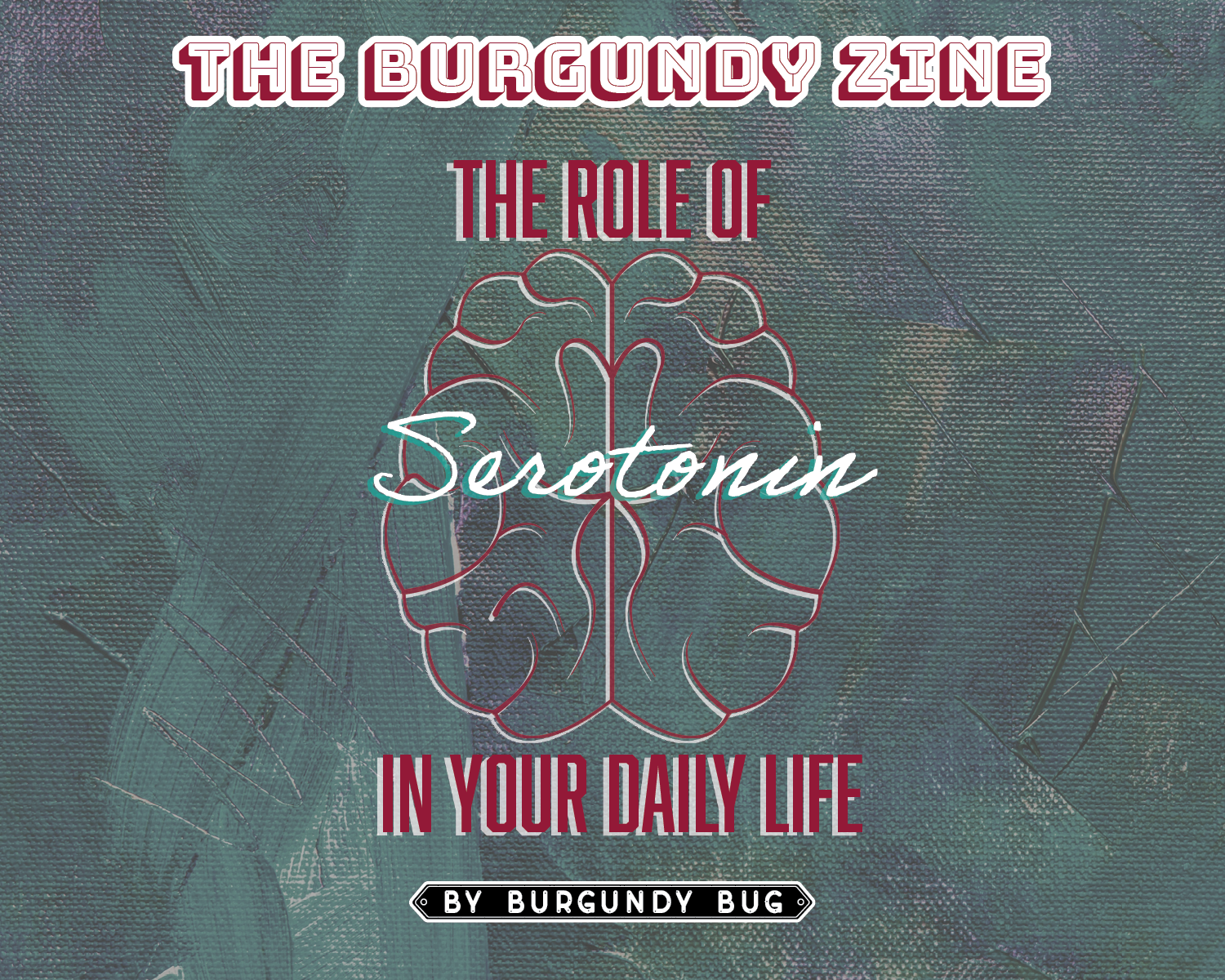 Serotonin is a hormone associated with mood regulation and well-being, but its functions go far beyond that.
Countless research over the last few decades has linked serotonin to regulating stress, long-term memory recall, sleep, digestion, blood pressure, and body temperature.
The hormone has also been critical to furthering the understanding of various neurological, behavioral, and emotional conditions, such as depression and migraines.
Continue reading on The Burgundy Zine
---
What's Beneath Greenland May Not Be so Green
Aug. 6, 2019
Greenland is a vast island adorned in an ice sheet that's three times the size of Texas, according to the National Snow and Ice Data Center (NSIDC).
Although Greenland's ice sheet has withstood the test of time over the last 2.7 million years, its increase in surface melt over the last few years is rapidly chipping away at the island's 656,000 square mile blanket of ice.
What lies beneath the ice, and what lies in our future if these trends continue, is a future that is far from green (for us, at least).
Continue Reading on The Burgundy Zine
---
Millennials Are Ghosting the Social Life and Burying Their Health, CVS Study Says
Aug. 2, 2019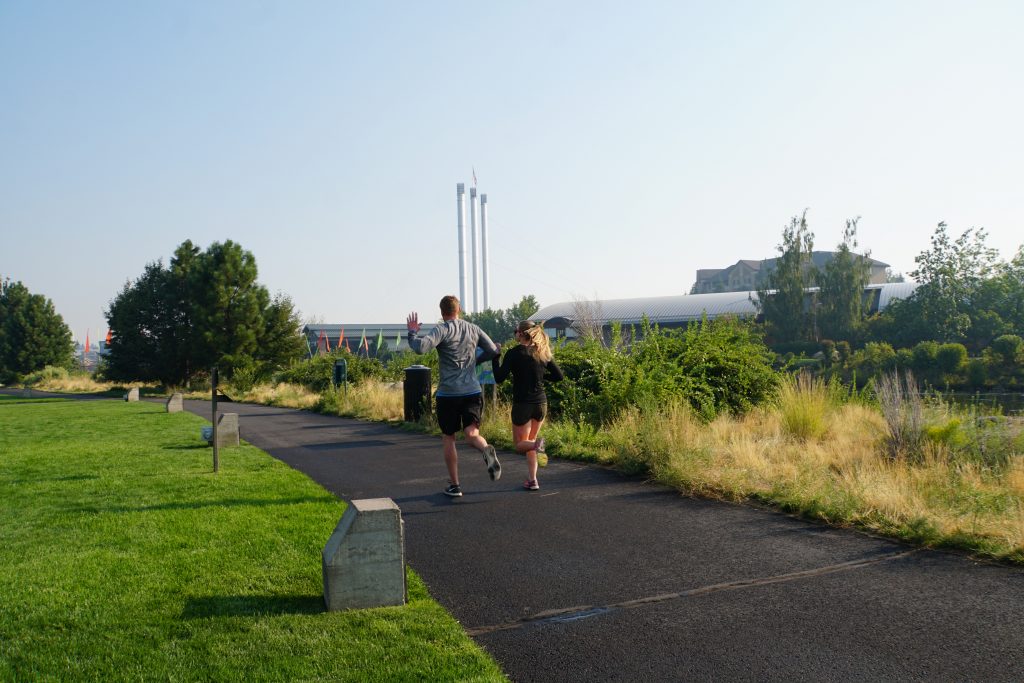 Despite having the ability to message anyone around the globe instantly, millennials are choosing to ghost the social life at the small price of their health and wellbeing, according to the results of the Path to Better Health survey.
Continue reading on The Burgundy Zine
---
Why We're Seeing More Beached Gray Whales
June 23, 2019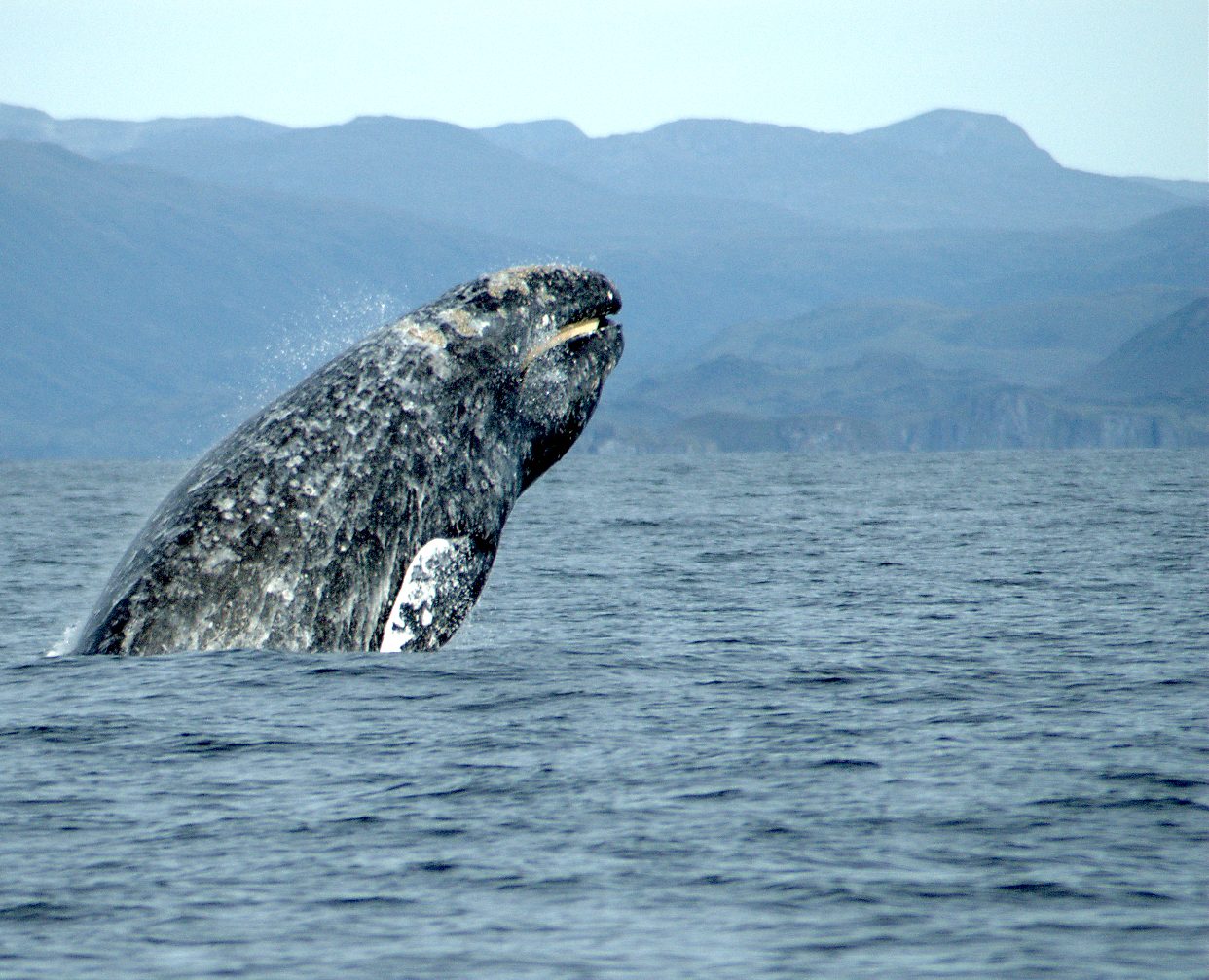 Gray whales are a speckled, 45-foot, 1,500-pound marine mammal that are native to the Pacific Ocean, according to the Marine Mammal Center.
This year, the National Oceanic and Atmospheric Administration (NOAA) declared an Unusual Mortality Event due to the increase in strandings, so we reached out to the NOAA to dive further into the issue.
Continue reading on The Burgundy Zine
---
Beetles Over Beef
March 21, 2019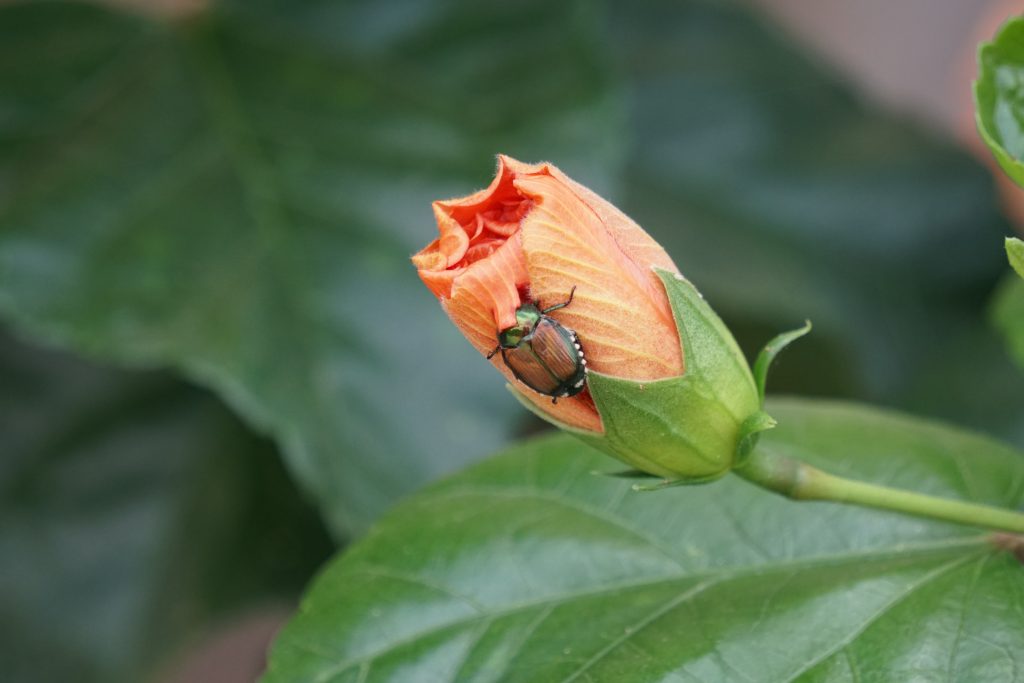 Beetles. Caterpillars. Bees. Ants. Grasshoppers… Is your mouth watering yet? No? Well, it should be. Opting for beetles over beef may just save our planet.
Continue reading on The Burgundy Zine
---
What Happens to Your Brain When You're in Love
Feb. 16, 2019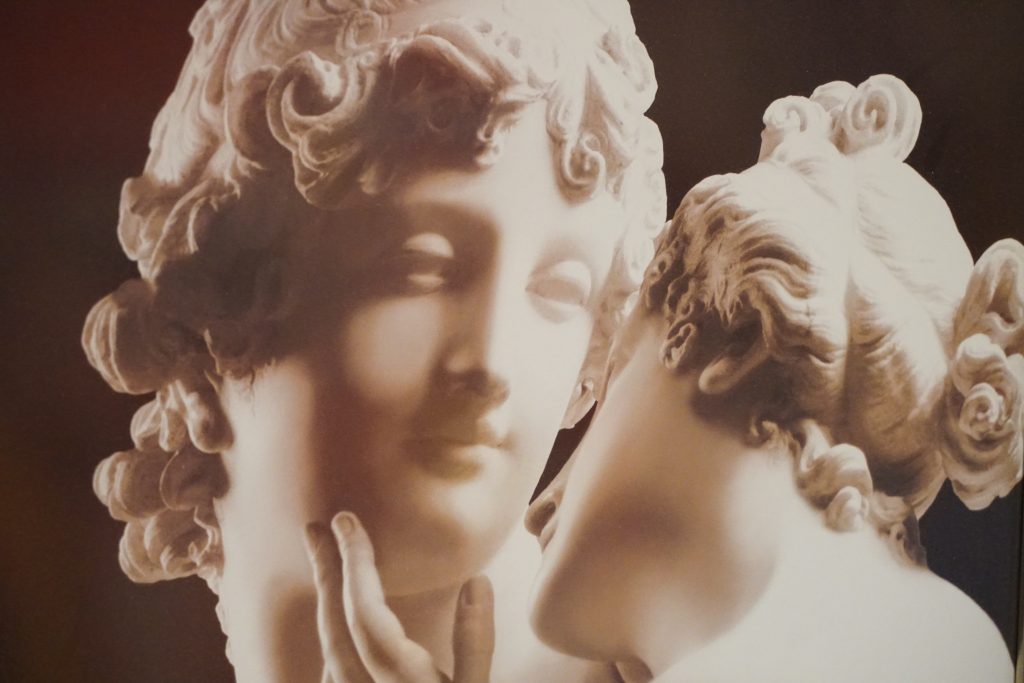 Your pupils dilate and a wave of euphoria washes over you. You are engulfed in a sense of calm, despite an increase in your heart rate. This is not a work of magic, no. This is your brain on love.
Continue reading on The Burgundy Zine
---
The Downfall of Department Stores
Jan. 14, 2019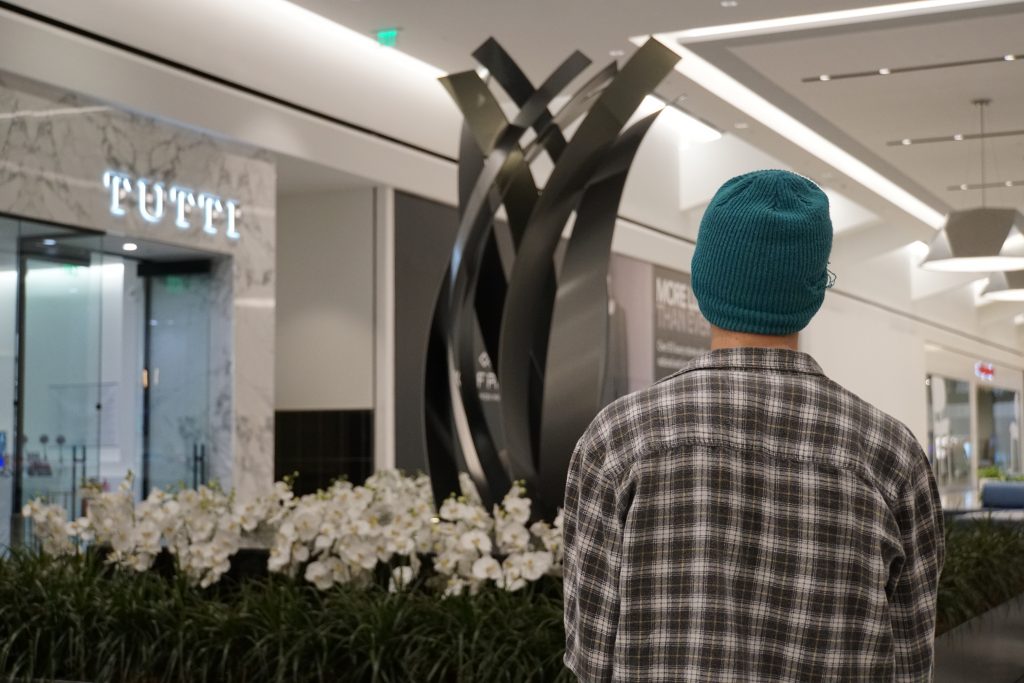 The same department stores that shaped consumerism as we know it today are failing to evolve with the market. Big names such as Macy's, J.C. Penney, and Sears have been forced to close their doors across the country. Not to mention their stocks haven't been worth more than mere pocket change in years.
Who's to blame? The brand or the consumer?
Continue reading on The Burgundy Zine
---
What to Expect During an Endoscopy
Jan. 7, 2019
An Upper Endoscopy, also referred to as an EGD, is a common medical procedure in which a small camera and light (known as an endoscope) are used to take a look at the upper gastrointestinal tract – your esophagus, stomach, as well as your small intestine.
The endoscopy may be performed by a Gastroenterologist, surgeon, and a number of other healthcare professionals.
Generally, an Upper Endoscopy is a routine measure in diagnosing and treating patients who are experiencing indigestion, difficulty swallowing, as well as unintentional weight loss.